Net-Leased Union Property Sells For $2.25M, M&M Says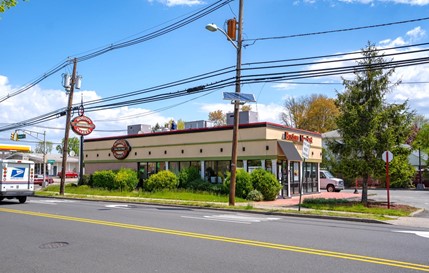 By Jessica Perry
Built in 1995 and with a little more than 13 years left on its lease, a Boston Market Ground Lease in Union changed hands, according to James McGuckin, regional manager of Marcus & Millichap's New Jersey office.
The 16,553-square-foot net-leased property located at 523 Chestnut St. sold for $2.25 million, Marcus & Millichap said April 22.
Investment specialists Alan Cafiero and David Cafiero exclusively listed the property on behalf of the limited liability company seller and procured the buyer, also an LLC.
"Quick Service Restaurants (QSRs) continue to be one of the hottest net lease sectors among 1031 investors looking for stable cashflow," Alan Cafiero said of the transaction.
Earlier this month, he and David Cafiero worked with John Moroz, also of M&M, on the sale of a net-leased Bank of America location in Clifton.